Çekirdek Program
provides a common academic curriculum for KHAS freshmen before they begin courses specific to their departments. Underlying the curriculum is the belief that a university should foster creative inquiry in students to prepare them for the rapid changes and new challenges in their specific fields and in society as a whole.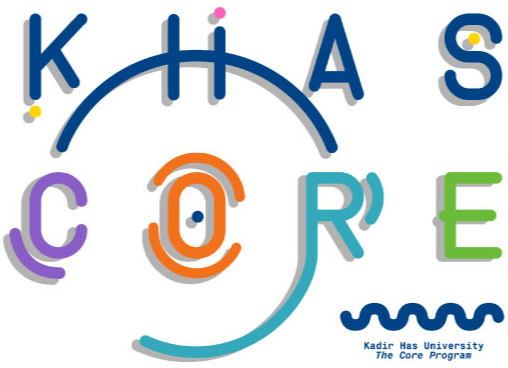 Listen to the Core Program from us
In an era of information overload in which a growing number of people and devices compete to think for us, we aim to help students build a solid foundation of knowledge, skills and values necessary for navigating the complexities of our time and contributing to a peaceful and sustainable world.
Our courses in the humanities, arts, and natural and social sciences aim to arouse interests in the students and encourage them to pursue those interests both individually and collaboratively through projects that replace traditional methods of lecturing and testing.
Lessons in the program are cooperative efforts between teachers and students in which students are active participants rather than passive receivers of information. English instructors in the program work with professors from relevant academic departments to guide students in developing academic competencies in writing, presenting, reading, discussing, and researching through critical engagement with the content of the courses.