Bilge Karasu's Queer Modernism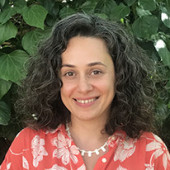 SELEN ERDOĞAN, Ph. D.
KHAS Core Program
April 12, Tuesday, 20:00
In this talk, Selen Erdoğan will discuss Bilge Karasu's literary contributions to queer thought. Karasu's works disrupt the heterosexual matrix through modernist forms of narration and constitute literary takes on critical concepts of queer theory. Centering on a close reading of his first published book, Death in Troy, the talk will examine how childhood trauma, normative violence, and doymamışlık as an affective burden guide his writing. The talk proposes to read the text as a queer modernist novel by tending to the contradictory entanglement of pleasure with feeling unfulfilled/ungratified, playfulness with violence, and reparation with trauma. Karasu himself uses the term doymamışlık to describe queer affects and alludes to an ayrı dil (distinct language) spoken by those cast aside by the heterosexual and conjugal order of modern society. From the margins of this conjugal order, the talk argues, Karasu builds a queer modernist style.